Every meal at Elements is a healthy meal!
Family Dining
All meals at Elements are healthy meals and served in a 'family dining' setting. This gives the children the chance to interact with their friends and teachers and discuss their morning. As they grow more confident, they even become able to serve each other lunch!
We use proper crockery and cutlery, (no plastic trays here!) and our children have the opportunity to try a wide variety of healthy foods, while learning to use a knife and fork and forging wonderful relationships with their peers.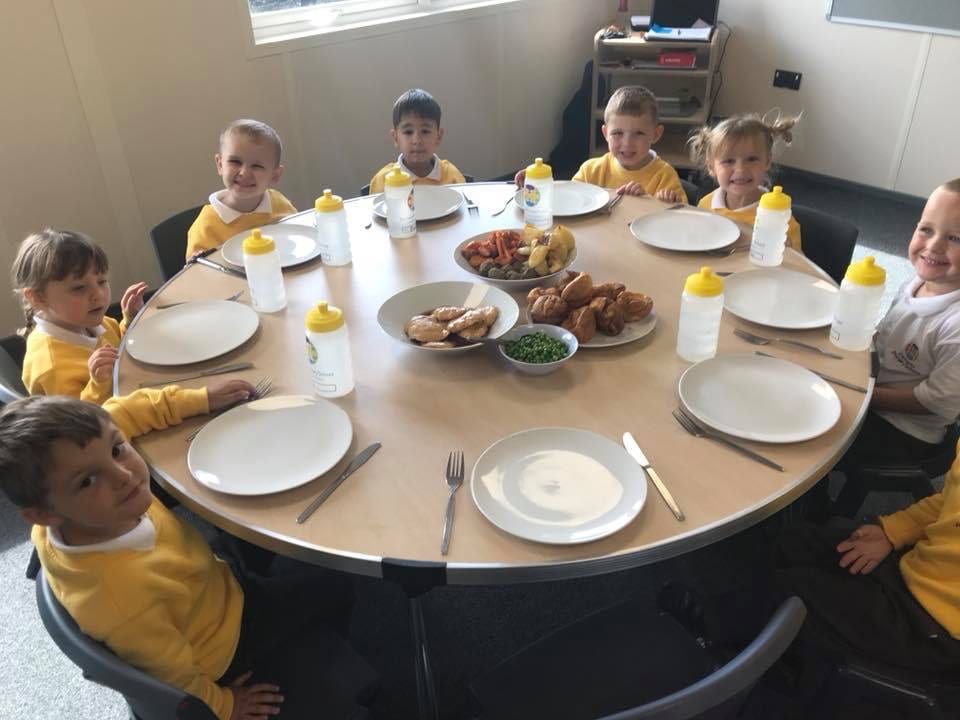 All children in Reception to Year 2, and those eligible for Pupil Premium funding, are provided a free school meal at lunchtime. 
Pupils in Year 3 onwards, who are not eligible for free school meals due to not qualifying for the Pupil Premium grant, are charged for their school meals at £2.42 per meal. The cost of school meals will be added to your parent account on the Arbor Parent Portal.
If you would like to find out more about applying for Pupil Premium funding, click here.