At Elements we believe in providing children with first hand experiences. This means we create a learning environment where children can learn through play. Our curriculum takes children on an exciting journey through topics such as Everyday Heroes, Lost in a Book, and Change the World. 
Our open-plan classroom is home to all 60 of our Reception children, 3 full-time class teachers and our support staff. We have two carpet areas, providing space for the two classes (Diamonds and Stars) to gather together for group sessions. 
We also have a fantastic all-natural outdoor area, which includes a 2x2m sandpit, water trays, a climbing frame, mud kitchen and The Den, providing shelter from the elements and a quiet space to read and play.
Children are encouraged to use the waterproofs and wellies provided to protect their clothes when playing with mud, sand or water. We are really proud of the responsibility our children take for getting themselves and each other ready.
We follow Development Matters, with all children working towards achieving the Early Learning Goals by the end of Reception. As well as our play-based provision, our children enjoy Phonics, Maths and Writing inputs, which aim to challenge the children at just the right level.
Early Years Foundation Stage Policy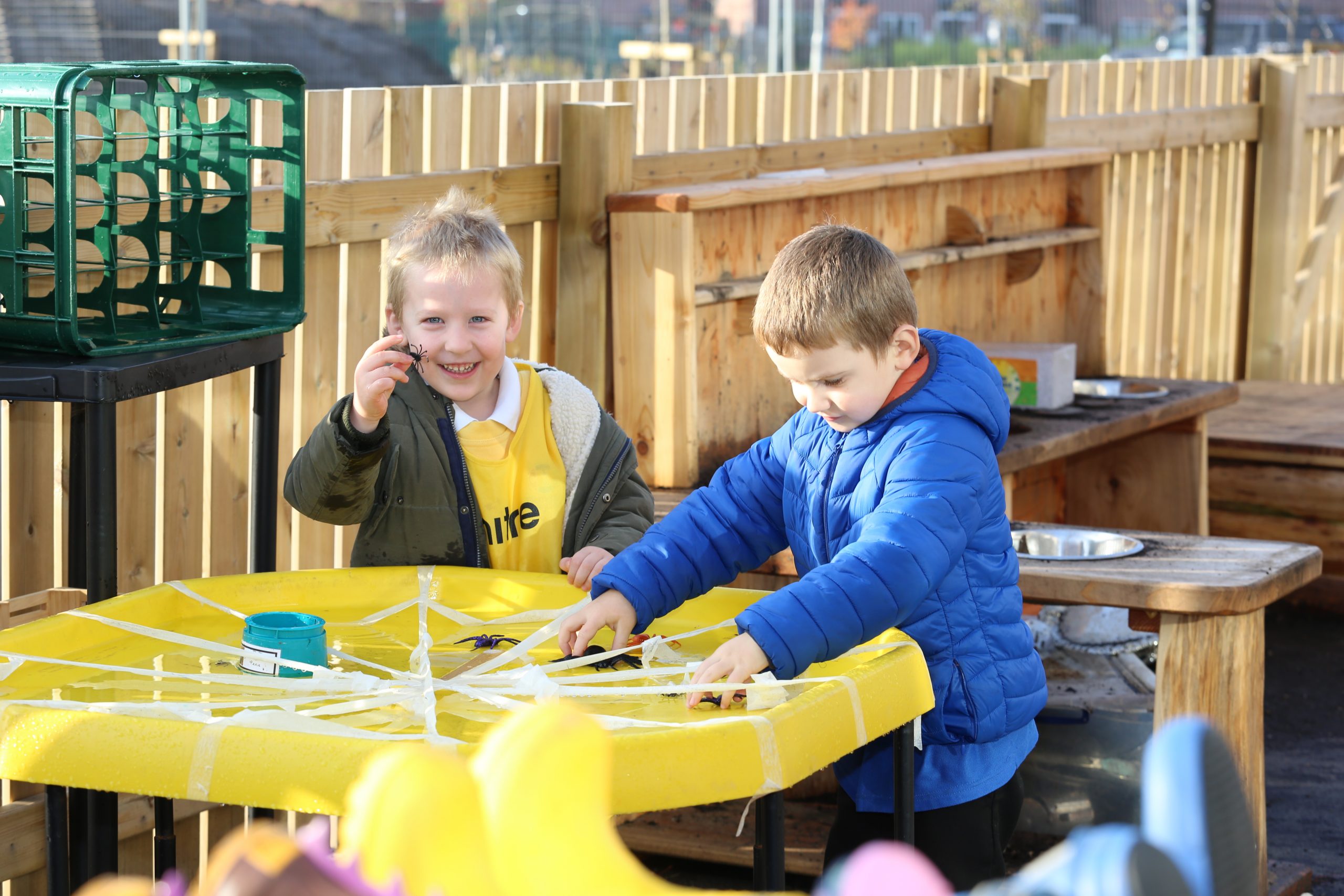 Click here for the DfE document What to Expect in the EYFS
We use Tapestry to keep our parents up to date on their child's progress and we encourage all parents to add any achievements and activities they may do at home.
To see our Early Years Foundation Policy, click here.